Companies with the industry's BEST products supporting my cause with sponsorship.
Rev3 – www.rev3tri.com
Coupon code for $10 off registration of any Rev3 race: "Trakkers132″
The Revolution3 race series was created to change the way athletes, family members, and spectators view and participate in triathlons of all distances. One of our immediate goals is to make triathlons a more interactive, enjoyable experience for spectators by providing fun activities for children and family members during the race. Revolution 3 is about change! Change for the age grouper, change for the professional athlete, and change for the spectators.
Trakkers – www.trakkersgps.com
Trakkers is the world's most robust web-based athlete tracking system! Stay tuned because it's a great product that will take the triathlon world by storm. Think IronmanLive.com on steriods — that's Trakkers!
Saucony – www.saucony.com
Loyal to the sport, Saucony makes the best running shoes and apparel and has been supporting endurance sports in ways others do not.
Rudy Project – www.e-rudy.com
Rudy Project makes the world's best sport sunglasses and cycling helments.
First Endurance –  www.firstendurance.com
First Endurance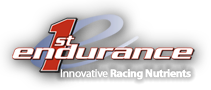 wanted to give endurance athletes access to formulas that are developed for one specific reason — to maximize endurance performance. At First Endurance, their approach is different. Because of their core values and uncompromising standards, First Endurance develop the best products available. They are committed to using only the highest-quality ingredients.
Check out Team First Endurance for top-flight information on dialing in your nutrition strategy for training and racing!